In my journey of understanding India's education system, I visited various institutions and met several budget private school owners, leaders and teachers. As I went searching deeper, I was surprised at every step! On 31st December 2020, I was fortunate to attend the Micro Innovation Award Ceremony in Ambala, where teachers from across the country were present. They were sitting tight in the hope that their school's name would be announced to collect the award.
I got pretty curious about these awards, so I started talking to some school leaders and organisers. I spoke to Mr Dilip Modi, from Jhunjhunu, Rajasthan and he shared that, "We have done many innovations to impart education for children during COVID-19. Our teachers showed admirable encouragement to use online platforms as an opportunity of creation, and today we might get appreciation for that. If not we will get it next year." When he was talking about these innovations during COVID-19, my curiosity piqued and I asked another question: "What were the challenges you faced during the Coronavirus pandemic?" He frowned and replied with a sad expression, "Challenges were intolerable. For instance, hundreds of school buses had to be shut and there wasn't anyone to buy those buses. Teachers lost their jobs and were forced to become watchmen, vegetable hawkers and some even started to do daily wage labour."
A teacher is someone who helps students to acquire knowledge, competence and virtue. This profession is historically respected because teachers are one of the most important nation builders; who put all their efforts and energy into ensuring that the future of the nation, our children, live up to their full potential.
During this award ceremony, I heard Dr. Kulbhushan Sharma, President of National Independence School Alliance (NISA). Talking about NISA CARE FUND, he announced on the microphone, "Dear leaders, kindly contribute to the NISA CARE FUND and also start finding the teachers and students who are financially challenged because of COVID-19 so that we can reach the helpless and help them."
I was delighted to hear such an announcement after understanding the challenges of Mr Dilip Modi. That announcement is what made me write this article, so that I could take the story of this initiative nationwide. My goal is to try and inform as many teachers and students as possible who have been affected by Covid-19, so that they can knock on the door of NISA whenever they are in dire need and get benefited from the NISA CARE FUND.
NISA CARE FUND was announced in October 2020 as a part of NISA's Save Education campaign, with the objective of helping students, parents, teachers, and schools under financial stress to cope with the pandemic. During my conversation with Dr Kulbhushan Sharma, I was acquainted with stories of teachers which highlight the reality of challenges being faced by budget private schools, and also highlights the need for the NISA CARE FUND. In fact, the following stories were the reason for the genesis of NISA CARE FUND: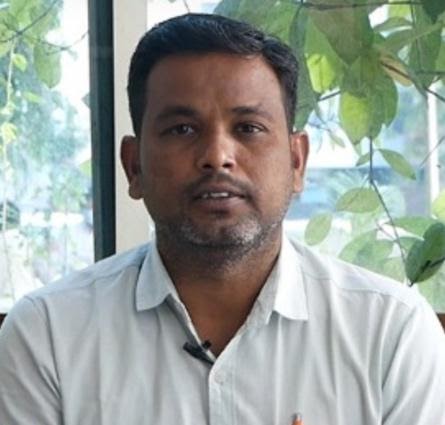 Mr Mahendra ji, is a Hindi teacher teaching in Sahithi High School for the last eighteen years. This pandemic has ruined his occupation completely and he now has to sell vegetables to make a living. The schools are closed, and there are very few of them which may reopen in the future.
His life completely circled around his school. He used to guide and mentor hundreds of students, but now he is having trouble finding solutions to his own problems. Mahendra's life stands at a crossroad, and he can't figure out where to go. He also caught the COVID-19 virus. Whatever savings he had, they got exhausted in his treatment and medicines, which added further financial obstacles in his life. He says, "No one is coming forward to help these private school teachers in distress. The government is taking care of the government school teachers, but, sadly no one is there for private school teachers."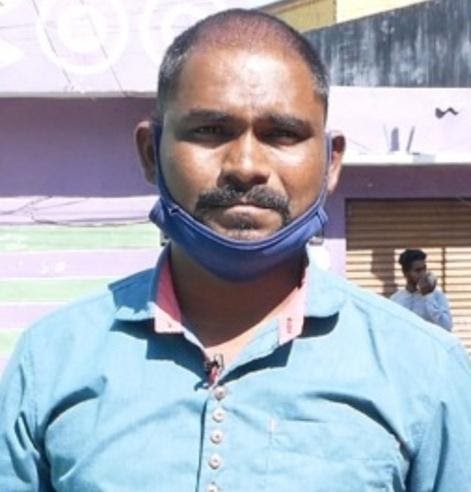 Mr Srinivasan is a teacher who has been working in the Lily Model Group of Schools for the last ten years, and he absolutely loves this profession. But it has been more than nine months since he received his salary. He can't pressurise the school management, as even they are not getting fees from parents. So, for his survival, Srinivasan is driving Uber rental bikes and cars to meet his daily needs. 
He says, "I want the government at the centre and the state to be mindful of the problem faced by private school teachers like me and provide them with financial support for their sustenance." Since the beginning of the lockdown in March, Srinivasan received only half of his salary for three months, and the school subsequently stopped paying him altogether. With the wages he gets from driving rental bikes and cars, he has only so much to provide to his family.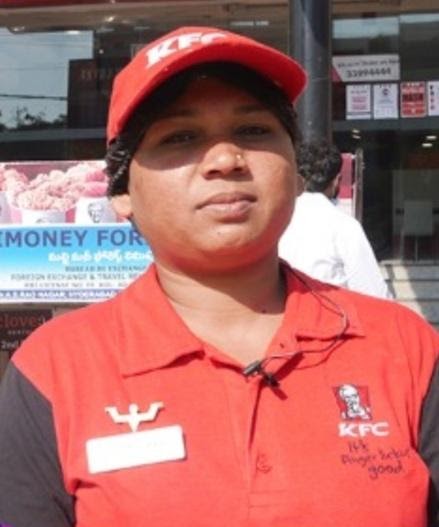 Ms Ajmeri Begum is a teacher at Lily Model High School. She has been working as a teacher for the last 15 years. But because of the pandemic, like many others, she has been facing financial problems. She was not getting any salary from the school due to scarcity of funds. She has two children, and her husband also lost his job during the pandemic. Naturally, it was getting difficult for them to survive. With no income of her own, and her husband being unemployed, she decided to quit teaching temporarily and search for a new job. Despite having an MBA degree, she had trouble finding jobs. Eventually, she secured a job in a KFC restaurant, and it has now been four months since she joined. Even though she is not unemployed anymore, she still feels disappointed because she had to give up teaching. She used to teach children and brighten up their lives. But today, her own life seems dark and gloomy, and her future appears bleak. 
My journey of understanding budget private schools was full of such disheartening stories and challenges of students, teachers and parents alike. School owners had their own problems, teachers were unemployed, parents lost their jobs and students' learning loss was massive. To tackle this situation, organisations like NISA put in the collective efforts to support India's budget private schools. But these schools are still awaiting support from the government.
Watch this video to learn more:
Read more: Where are the students of India?
Post Disclaimer
The opinions expressed in this essay are those of the authors. They do not purport to reflect the opinions or views of CCS.