Section 12(1)(c ) of the Right to Education Act that mandates private (unaided and non-minority) schools to reserve at least 25% seats at the entry-level for the socially and economically disadvantaged, is an acknowledgement of the growth of private schools in the country, as well as the segregated school system in India (Majumdar and Mooij, 2011).
Such a policy, since its enactment in 2009, has only seen gradual implementation across states and continues to face resistance from private schools in implementing the mandate. Till now, only 11 states and one Union Territory have implemented the mandate. A policy that has the potential to impact over 20 million childreni, it has received very little attention. Barring a few papers and reports by a few organisations (including CCS), and media coverage during the annual admission process in a few states, not much has been written about it.
The recent State of the Nation report outlines the procedural design of admission and allotment process across some of the implementing states, documents the challenges faced by multiple stakeholders, discusses legal developments and issues around expenditures related to the provision. This article discusses a part of the report that documents the challenges faced by the authors, along with others, while assisting applicants and providing information to eligible households during the 2017–18 admission cycle.
The Right to Education Resource Centre (RTERC) at Indian Institute of Management Ahmedabad, which was set up as an action research centre in 2013, has provided information and assistance to applicants about the eligibility process, documents required to avail the provision and has forwarded complaints to the respective authorities (such as the District or State education department). Our involvement with respect to the admission process began in October 2016 when calls started pouring in about the upcoming admission cycle. Many of our insights are based on hundreds of calls from potential beneficiaries, who mistook our office number for a helpline.
The state of Gujarat started implementing this policy in 2013 (initially on a pilot basis) when knowledge about the policy was fairly low, indicated by the low take-up of the policy in the initial years. Apart from the mandatory advertisement released usually one or two days before the start of the process, limited efforts were made by the government to increase awareness. This prompted many NGOs and civil society organisations to spread information through targeted information campaigns, by utilizing various stakeholders such as Anganwadi workers, politicians, and volunteers, among others.
Till last year (2016–17), Gujarat followed an offline process that was conducted at the district level- completely manual and paper-based. A physical application form was required to be submitted by eligibleii households and schools were chosen based on a distance criterion. In 2017–18, Gujarat implemented the policy through a new online system, where applicants had to fill application forms through an online portal. After filling the form, applicants had to go to nearby receiving centres to submit the printed form along with their eligibility documents. Such a shift came with a number of challenges for the applicants.
A policy that targets economically disadvantaged households must factor in transaction costs that it might impose on its beneficiaries. Apart from the costs of obtaining information, seeking help, photocopying essential documents to be submitted as proof, the online system imposed additional financial burdens. Owing to the lack of digital literacy or owning devices (such as computers or laptops) that were required to fill an online form, many applicants rushed to cyber cafes. Costs of filling and submitting forms increased substantially due to this. Cyber cafes overcharging for printouts and accessing internet, and the need of multiple visits due to crashing servers, made matters worse. The receiving centres that were to double-up as 'offline' help centres to aid digitally illiterate applicants to fill forms were largely not functional, owing to lack of support provided to those handling these centres.
GPS used to determine applicant's and preferred schools' location created additional problems. Mismatch of GPS locations to address proofs submitted at the receiving centres and restriction of availability of schools due to incorrect pin locations, were some of the common problems faced by the applicants.
Apart from these issues that were unique to the online process, many other problems experienced in previous years continued to persist. Even though there are many households that do not speak the local language Gujarati, or English, the advertisement, forms and now the website continues to only appear in these languages. Many applicants who are Hindi, Marathi, and Urdu speakers (some of the bigger language minorities in the state) miss out. The lack of a proper grievance redressal mechanism and any proper helpline to assist applicants, and solve their queries, continues to remain an issue. If not round the year, but having an active helpline for 3–4 months before the admission process begins would be extremely beneficial.
There is a lot that an online system can offer and fix, but the targeted population is yet to reap its benefits. An online system reduces administrative burden, increases overall transparency, and can help track progress of children that can aid in understanding progress and make better policy. However, for an applicant, it has only introduced new problems and additional constraints. It is important to acknowledge that the state government department has been more responsive to queries and complaints during this year's process but that alone is not enough. The persistence of previous mistakes made and not equipping itself to handle new problems should not be taken lightly, as these lead to the exclusion of the most disadvantaged households.
While our experiences pertain to Gujarat, some of these issues correspond to larger systemic problems observed in other implementing states as well. Regardless of how contentious the policy may be, it has been established as a 'right' and must be given its due importance. Further, having students from disadvantaged communities in 'elite' classrooms can increase prosocial behavior (Rao 2013), and hence 12(1)© is a potential instrument to bridge such social distances if implemented correctly.
Many points/suggestions in this article appear in other blogs, articles and reports given below for further reading.
End Notes
i. Dongre and Sarin (2016)
ii. While it is a nationally mandated policy, each state sets admission procedures and eligibility criteria. For the state of Gujarat eligibility criteria are set based on age of the child, income of households, and additional allowances are made based on caste groups. BPL card-holders, or non-BPL households having incomes falling under Rs. 68,000 for forward caste categories, Rs. 1 lakh for other backward classes (OBC), and Rs. 2 lakh for scheduled castes and schedules tribes (SC/ ST). Children must be between 5 and not more than 7 years of age at the time of application.
References
Dongre, A. & Sarin, A. (2016), 'Reservation under RTE: Status of Implementation and way forward'. Ideas for India
Dongre, A., Gupta, I., Sarin, A., Singhal, K., & Vernekar, N. 'School applications under RTE: Gujarat goes online'. Ideas for India
Majumdar, M., & Mooij, J. E. (2011). Education and inequality in India: A classroom view (Vol. 46). Routledge.
Rao, G (2013), 'Familiarity Does Not Breed Contempt: Diversity, Discrimination and Generosity in Delhi Schools', Working Paper, Harvard University
Sarin, A., Dongre, A., & Wad, S. (2017). 'State of the Nation: RTE Section 12(1)©'. Ahmedabad: IIM Ahmedabad.
Singhal K. & Vernekar N. (2017). 'Mistaken For a Government Helpline: Insights from an RTE Research Centre in Gujarat'. The Wire. Retrieved December 7, 2017.
Views expressed are the personal opinions of the author (s), and not a reflection of the organisation's. Centre for Civil Society does not assume any responsibility/ liability for the facts and opinions expressed in the same.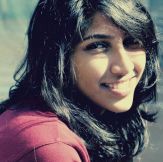 Nisha Vernekar works as a Research Associate at Indian Institute of Management Ahmedabad, studying issues surrounding implementation of education technology in government schools in Ahmedabad. She is an incoming M.Sc. in Development Economics student at School of Oriental and African Studies (SOAS). She co-founded Pune Collab, which is a platform aiming to facilitate successful partnerships among NGOs and individuals in Pune. Previously, she worked in rural Rajasthan, trying to build a business with women from local self-help groups (SHGs). She completed her undergraduate degree in economics from Symbiosis International University.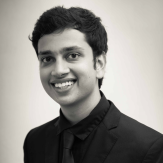 Karan Singhal is currently working as a researcher at Indian Institute of Management Ahmedabad studying the impact of the 25% mandate under the Right to Education Act. He co-founded Pune Collab which is a platform aiming to facilitate successful partnerships among NGOs and individuals in Pune. Previously, he has worked on issues related to education, inequality, budgetary expenditure, and gender as a researcher and volunteered with organisations such as Kerala State Planning Board, Centre for Economics and Social Studies, Corporation of Trivandrum, United Nations Development Programme (UNDP) and Asian Development Bank (ADB) Youth for Asia. He completed his Master's in applied economics from Centre for Development Studies, Trivandrum.
Read more about RTE: https://spontaneousorder.in/right-to-education-vs-right-to-educate/
Post Disclaimer
The opinions expressed in this essay are those of the authors. They do not purport to reflect the opinions or views of CCS.