This is part of the Economic Times Debate on RTE Bill on July 24: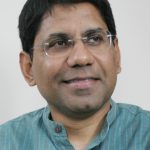 The Right to Education (RTE) Bill is schizophrenic in addressing the issue of equality. The reservation of 25% seats for weaker sections in all private schools improves equity of access and offers a choice of school to poor parents. It is basically a voucher scheme where the government would pay for the educational expenses of 25% students in private schools. On the other hand, the infrastructure requirements including a playground would make all budget private schools illegal.
This would take away the little choice that poor parents have today and deny them English medium education. One fails to understand the logic of closing down budget private schools by the force of law. If all government schools would become great in three years, as stipulated in the Bill, these fee-charging schools would close down by the force of economics. Actually, the existence and scale of these schools would be an objective barometer to judge how well the Bill has fulfilled its promise. Forcibly closing down these schools just shows a lack of confidence in the capacity to keep its promise.
The voucher scheme, now in the Bill, has many opponents. But one issue on which everyone is united is the assurance of quality. The Bill only talks about inputs and has nothing to offer on learning outcomes. It guarantees the right to schooling but not the right to education; it promises graduation but no learning. In the haste of the 100-day agenda, the foundation of the new education system is being undermined. The government would do well to revisit the issue of quality before tabling the Bill in the Lok Sabha. As many commentators have pointed out, it is still possible to address this critical issue by modifying just three clauses, namely, 8, 9, and 29.
The School Management Committee with 50% women members could lead to more effective local governance. For that, the committee must have the necessary powers — to manage school funds as well as all functionaries. The passage of the Bill in Rajya Sabha clearly shows the commitment of the government, but it surely needs to be remade. The nation deserves nothing less.