Udita Singh and Ishu Kumar (CCS Communicating Reality Interns)
In his latest piece, Rajdeep Sardesai describes the media as a double-edge weapon. Media seems to be the word of decade.  The role of the media is greater now than ever before. Mass media takes on multiple facets; a crusader, a reflection of society in transformation, an activist and a powerful force to reckon with. Its effects on us are worth observing. It creates a spiral of silence in some places, and acts as the only agent of communication in revolutions elsewhere. It has challenged existing governments on their intentions and has driven thousands to be more aware of the times they live in.
But, another media exists in our society. It is silent, undiscovered, lies latent and its currency is the people.
This media comes alive when the brethren of a community come together in high spirits, in a maidaan or a stage, where they celebrate their age-old cultures and mythos. As the air fills with melodious ragas and rhythms, people rejoice what their community has kept guarded since time immemorial. Tired fishermen, after sailing the high seas come to land and sing songs, joyous of their catch. Similarly, women in Assam sing and dance as Bihu sets in.
Oral Tradition, social folk customs and performing arts together make traditional media for what it is: a form of expression, unique to different regions and sections of societies across India. Each region boasts of their unique customs and ceremonies. The needs and joys of people's life find an expression in folk art, literature and performing arts.
The harmonium, dafli, and dhol distinctly resonate in one's ears for long when Powada, a ballad from Maharashtra is sung. Improvisation and rendition often make them more relevant to the times as themes range from good vs evil to  the struggle for independence. The  Government of India-United Nations Development Programme (UNDP), has creatively used Podwa to educate soldiers and increase community participation in the disaster preparedness process.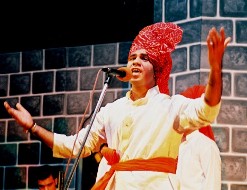 Similarly, Kalaboti Mudra, an NGO, engages with folk-tribal communities of Bengal to document and promote traditional knowledge systems of these communities. It patronizes Jatra, an opera-type folk drama, popularly performed in West Bengal, Assam, Orissa and Tripura.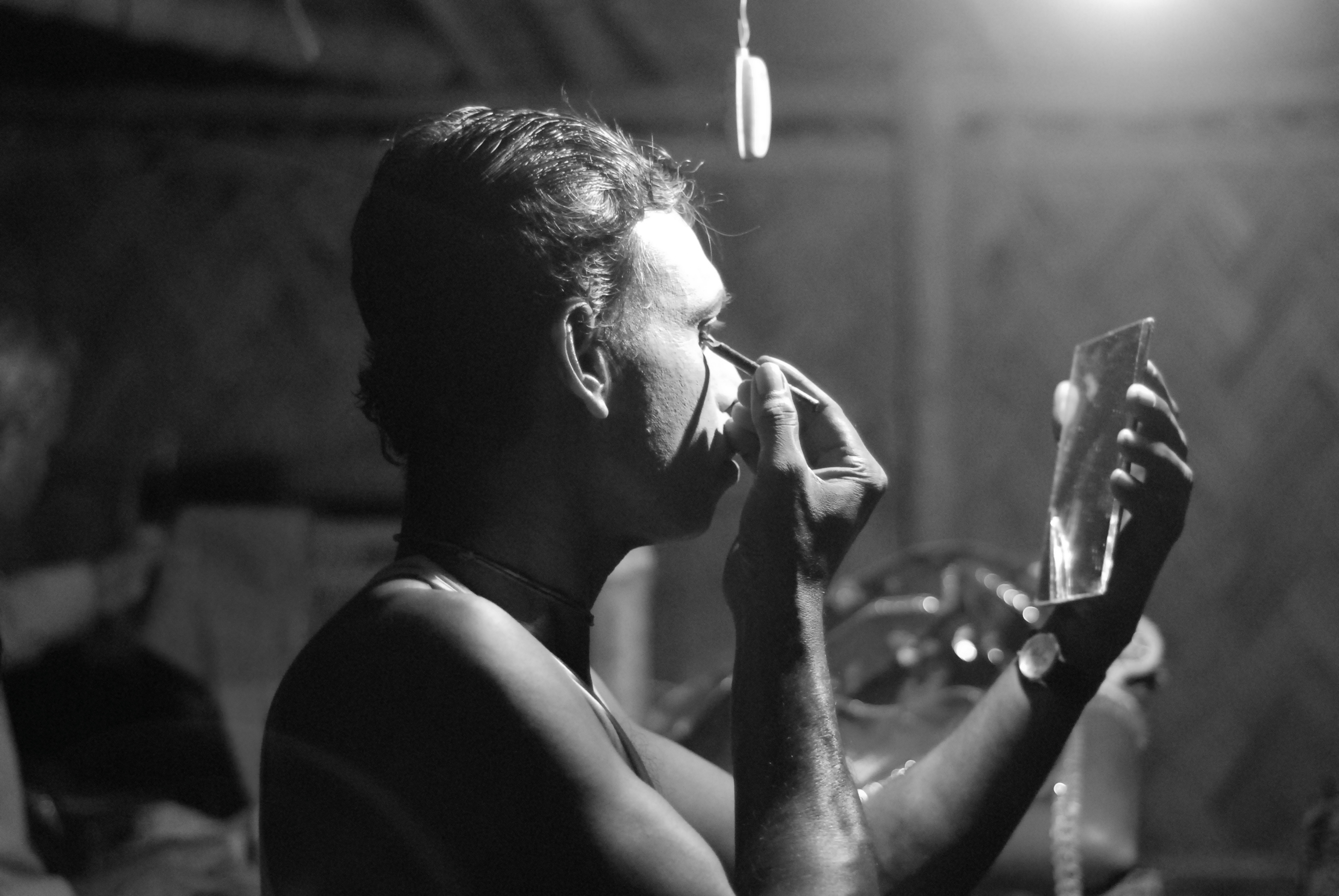 The charming art of puppetry too, is one of the major forms of traditional communication that has seen a revival. Dada Pudumjee, in 1986 created the Ishara Puppet Theatre Trust that holds an annual festival, propagating folklore through puppetry and producing educational programmes.  As communities gather under ageing banyan trees to witness the bewitchment of string and shadow puppets, this art remains the favourite amongst the masses.
Such forms of artistic communication have benefited a variety of campaigns ranging from Polio immunization camps to encouraging people to open saving bank accounts in rural areas.
All forms of communication have a social aspect to them; but it would only be fair if enough room is given for all to survive. The terrible danger is of divergence in the source of information and entertainment between rural and urban India. Perhaps we need more dialogue between the two different forms of social expression. A country where a few hundred million are likely to migrate from villages to cities in the foresee able future cannot do without such a dialogue.